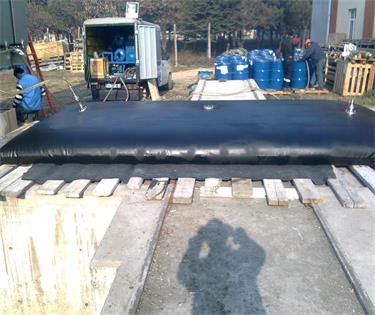 Product Name: ZYD-I High Vacuum transformer oil purification system working onsite.
Model: ZYD-I-100
Capacity: 6000L/Hr
Usages:
6000L/hr machine, with double stages vacuum systems, high precision oil filtration system.
The clients put the machine on the van, and bought the transformer oil storage bag which with light weight. It is easy to move and services are thoughtful.
ZANYO also provide the Mobile trailer type transformer oil purifier machine.
Product Name: ZYD-II-100 Transformer Oil Purification System Working For Wind Power Station Model: ZYD-II-100 Capacity: 6000L/Hr [...]
Product Name: ZYS-M-70 Mobile trailer vacuum oil purifier Model: ZYS-M-70 Capacity: 4200L/Hr Usages [...]
Product Name:  ZYR-90 Hydraulic oil decoloring machinery Model: ZYR-90 Capacity: 1800L/Hr Usages: ZYR [...]
Product Name: ZYC-50 Waste Cooking Oil Purification Machine Model: ZYC-50 Capacity: 3000L/Hr Usages: The ZYC model machine [...]
Product Name: 600L/S Vacuum Extraction System For South American Client Model: ZYV-600 Capacity: 600L/S Usages: [...]
Product Name: ZYV-600 High Vacuum Pumping System  Model: ZYV-600 Capacity: 600L/S Usages: For all the oil [...]
Product Name: ZYD-I High Vacuum transformer oil purification system working onsite. Model: ZYD-I-100 Capacity: 6000L/Hr [...]