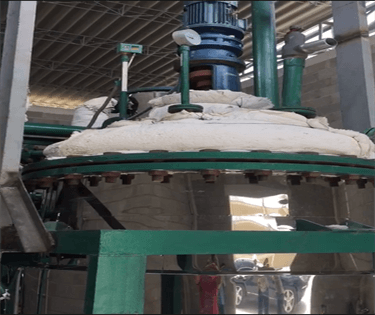 Product name: Waste Engine Oil Vacuum Distillation Machine Working In Columbia
Model: ZYG-B-0.5
Capacity: 500L/8-12Hr
Usages:
ZYG-B-0.5 waste engine oil vacuum distillation machine is professional designed for recycling waste black engine oil, it is has high vacuum, the final oil is lube base oil.
For this machine, it works from 0-350C. the waste oil can be waste engine oil, waste transformer oil, turbine oil, gear oil, etc.
If you want to know more information, please contact with us.
You also can check the ZYG Oil Recycling Machine.
Product Name: ZYD-II-100 Transformer Oil Purification System Working For Wind Power Station Model: ZYD-II-100 Capacity: 6000L/Hr [...]
Product Name: ZYS-M-70 Mobile trailer vacuum oil purifier Model: ZYS-M-70 Capacity: 4200L/Hr Usages [...]
Product Name:  ZYR-90 Hydraulic oil decoloring machinery Model: ZYR-90 Capacity: 1800L/Hr Usages: ZYR [...]
Product Name: ZYC-50 Waste Cooking Oil Purification Machine Model: ZYC-50 Capacity: 3000L/Hr Usages: The ZYC model machine [...]
Product Name: 600L/S Vacuum Extraction System For South American Client Model: ZYV-600 Capacity: 600L/S Usages: [...]
Product Name: ZYV-600 High Vacuum Pumping System  Model: ZYV-600 Capacity: 600L/S Usages: For all the oil [...]
Product Name: ZYD-I High Vacuum transformer oil purification system working onsite. Model: ZYD-I-100 Capacity: 6000L/Hr [...]