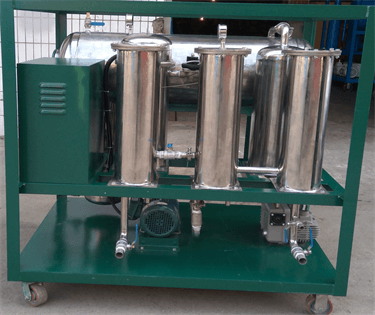 Product Name: ZYC-50 Waste Cooking Oil Purification Machine
Model: ZYC-50
Capacity: 3000L/Hr
Usages:
The ZYC model machine is used for purifying the waste cooking oil or the new cooking oil. it suitable for vegetable oil, plant oil, Soybean oil, sunflower oil, etc.
For the cooking application, we advise you can choose the stainless steel machine body and the stainless steel oil pump. The oil contact parts, it is SS304 food grade stainless steel.
Also, it can be used for waste cooking oil purifying for  industrial applications. for the industrial applications, you can choose the carbon steel machine body.
Please check more information for cooking oil purification machine.