An oil purification machine helps to purify different types of oils such as hydraulic oil, lubricating oil, transformer oil, insulin oil, and turbine oil. Some oils are mixed with water, gas, and other contaminants. An oil purification machine purifies the oil. The purification process makes the oil safe for different usages. The process will transfer all the contaminants from the oil. Users can use this machine for oil degasification.
What's Double Stage High Vacuum Transformer Oil Purifier Machine Used For?
Double Stage High Vacuum Transformer Oil Purifier Machine is used to purify some oils. The process will make oils usable for different usages. These systems are used in different areas including explosive ones. Some machines come with an explosion-proof design to perform well in risky areas. There are different types of filtration machines, and all of them purify oils. They feature advanced technologies to make the process fast and safe.
These machines can remove water and gas particles quickly. In addition to the above, they can trace methane, acetylene, hydrogen, and other unsafe ingredients from oil. The objective is to boost the dielectric strength of the oil. A filtration system will purify the oil to ensure safe usage.
Some machines work as vacuum dehydrator. They feature a high vacuum to perform vacuum oiling and vacuum drying efficiently. Some double-stage vacuum transformers come with drying degassing technology and double vacuum technology. As stated earlier, the features will vary depending on the machine. However, most of them offer some basic functions.
These filtration machines will remove water, gas, and other contaminants. They will remove any type of moisture. They will remove any other particles. The efficiency will depend on the type of machine. Some of them will work as temperature protectors as well.
In brief, we can say that double-stage high vacuum transformer oil purifier machines remove contaminants from the oil. They improve the quality and pressure force of oils to ensure safe usage.
These machines are generally used in electric power industries to purify and degasify different types of oils. They can also be used as an independent vacuum dehydrator. However, it is suggested to buy the machine from a leading brand and reliable name of the industry. You can consider buying from ZANYO since we have succeeded to use our innovation to design different types of double-stage high vacuum transformer oil Purifier machines.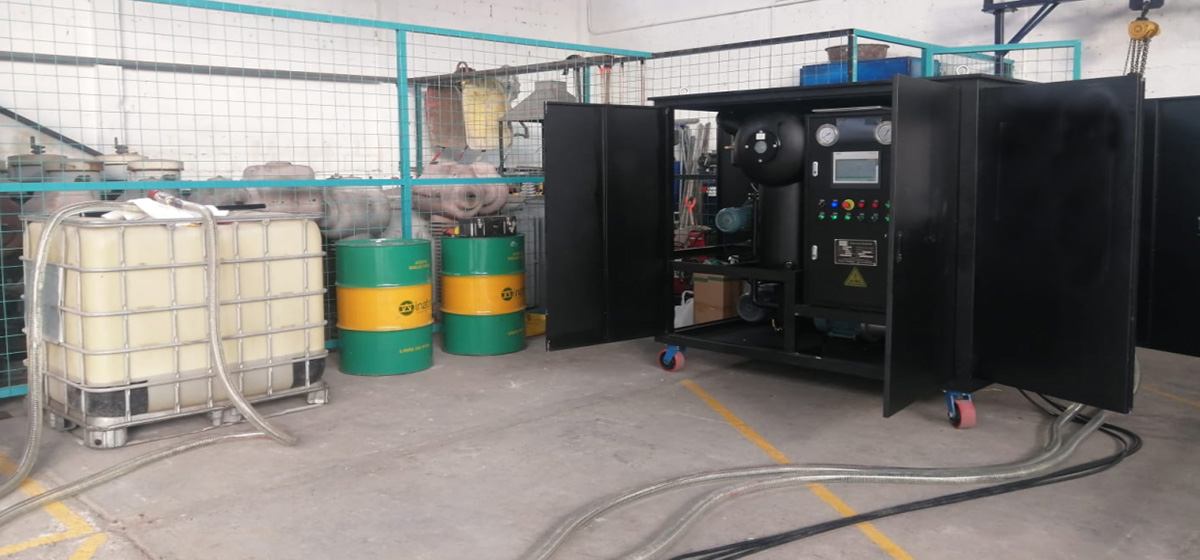 ZANYO Supply Varied Transformer Oil Filtration For Customer
ZANYO claims to stand out in the crowd for its versatility. We can help with many different solutions. Our products go through CDE and ISO testing. We use an automatic defoaming system and evaporation tech to boost the efficiency and usability of our machines. We design a wide range of filtration machines to serve different purposes and work in specific working conditions. There are enclosed type filter machines, explosion-proof system, PLC controller purifier, UVP ultra-high voltage purifier, 6000L purification system, semi automatic filtration system, high vacuum systems, and many more.
Transformer Oil Purification Machine Features
There are different types of machines. The features will vary a little depending on the filtration machine. Here are some features that users can expect from almost all types of oil filtration machines.
High-quality components and reliable performance

Easy operation with troubleshooting tips

Degassing and dehydration

High-quality heating elements to avoid a collision

Optimal configuration to ensure an easy usage