Electricity plays the main role in our day to day life. Without electricity, it is not possible to switch on lights, fans, ACs and any other electronic appliances or devices. In fact, your smartphone or laptop may run on battery but to charge that battery, you will need electricity. In order to provide electricity to every corner of the place, transformers play a crucial role. It ensures uninterrupted and guaranteed power transmission throughout. But to make sure these transformers are working properly, dried and purified oil is needed. With the help of the right and efficient transformer oil dehydration and purification system, you can get what you need.
Why transformer oil purification is required?
During the usage of the transformers, they will require purified oil to absorb the moisture. If the oil is not purified in the right way then the pollution can get sopped into the fibers of the transformer. The pollutants and dirt particles can harm the transformer. During the process of insulation, if the oil is not purified, then the contaminated particles or impurities can cause an issue.
Purification is important for improving the insulation properties of the oil which will also accentuate the cellulose insulation.
Purification of the transformer oil can increase the insulation properties. When the transformer gets better insulation, it will have a longer lifespan. Even the chances of the breakdown will reduce a lot. When your transformer will last for a longer time, you will naturally get better returns on the investment. Also, lesser breakdowns mean uninterrupted supply of power. Thus, oil purification system is required for purifying the transformer oil.
How to choose quality transformer oil dehydration supplier?
As you know now how important it is to purify your transformer oil, then you have to look for the best transformer oil purification and dehydration supplier. But how can you choose a quality supplier with best service?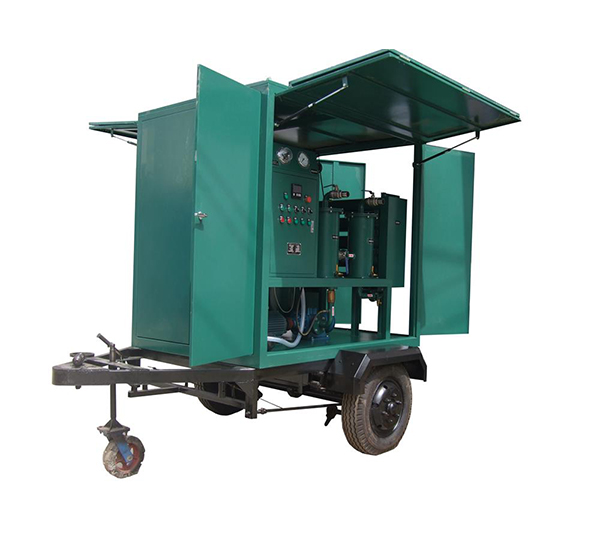 Here are some ways for you:
Provides essential products: The first and foremost thing that you have to look for is whether or not the supplier can provide you with the best products like oil filtration machine, oil purification system, dehydration system and more.
Reliability and reputation: The reputation and the reliability go hand in hand. A well-reputed company can help you to gain more trust on them. This will help you to rely on them more. You can take the help of the internet to research more about a particular company and know about their certification, licensing and past works.
Safe packaging & delivering: When it comes to delivering the oil purification and dehydration systems, you should ensure that the product is packed properly and delivered. With the efficient and safe delivering system, it can reach to you in no time.
Experienced: Another factor that you have to consider when it comes to choosing the best quality transformer oil purification and dehydration supplier, check their experience. How long they have been in the business? With more experience, suppliers gain better knowledge and expertise on the specific field.
ZANYO Transformer Oil Purification machine advantages
From above-mentioned points it is quite clear how you can choose the best oil purification company. If you are looking for one, then you must know ZANYO is the best and most reliable China manufacturer of the best in class dehydration and purification systems. Whether you are looking for efficiency and durability or reliability, ZANYO is surely the best option to consider. Choosing this company comes with several advantages.
ZANYO Oil Purification Company offers best products and services that are more focused on protecting the environment, increasing the productivity and better safety. It also offers high level of energy efficiency and all their products pass through several testing and certifications. Another advantage of choosing ZANYO is that they keep themselves updated. This company has adapted to the latest technologies like automatic defoaming system, the unique technology for evaporation and many other. They also offer best operation as well as management so that the clients can get best products and services.
Get in touch with ZANYO Company
Want to book the oil purification and dehydration treatment products or services? Then you can get in touch with the ZANYO Company. You can either visit their factory or office which is in China or you can even contact them directly over telephone. You can also contact them via Skype or WhatsApp and even via e-mail. Get in touch with them now and book the required product today!
[contact-form-7 id="5″ /]