Performance and Usages
ZYD-II 4200L/Hr High Vacuum Dielectric Oil Purification System adopts touch screen, It has fine performance. reasonable structure, during operation processing, it allows adjustment of two types of manual and automatic mode of operation
ZYD-II is Double Stages High Vacuum Dielectric Oil Purification System, efficiently remove moisture, gas and impurities from insulation oil, and improve oil dielectric insulation value and oil quality, to ensure the safety of power equipment.
ZYD-II is especially suitable for deep treating of the high grade transformer oil, ultra high transformer oil, it especially suits for purifying transformer oil from 110KV and above 110KV UHV power transmission and distribution projects;
Purifying Mediums
Transformer Oil,
Capacitor Oil,
Reactor Oil,
Switching Oil,
Refrigerating Oil, Etc.
Equipment Appearance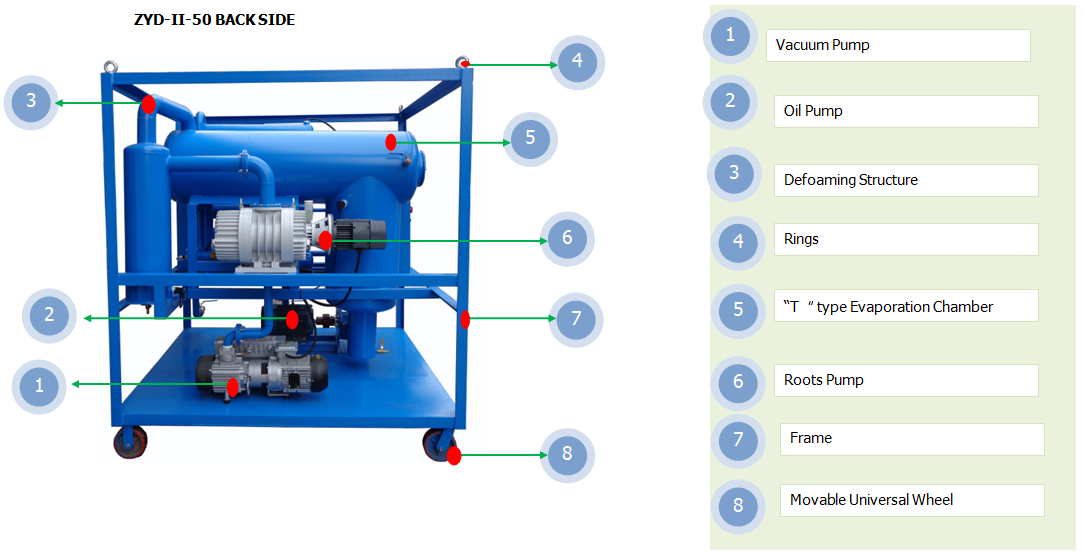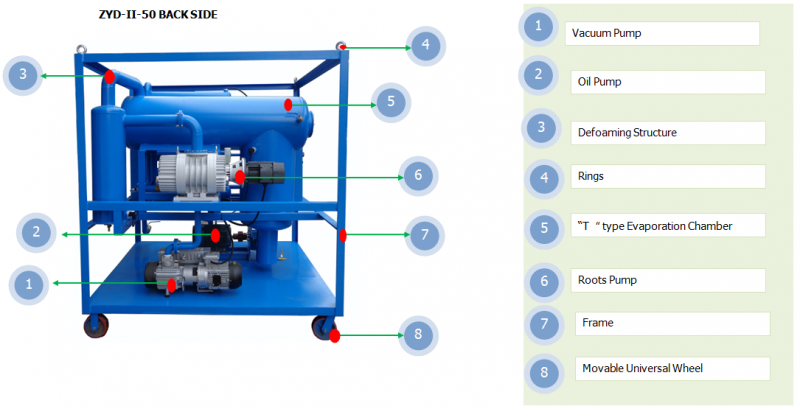 Functions
Removing Moisture. The final treated oil can achieve less than 3ppm
Degassing. The final treated oil can achieve less than ≤0.05%
Removing Particles. The final treated oil can achieve1 micrometer
Vacuum oil injecting
Vacuum drying equipment for transformers
Vacuum purification online work, unattended operation.
Technical Parameters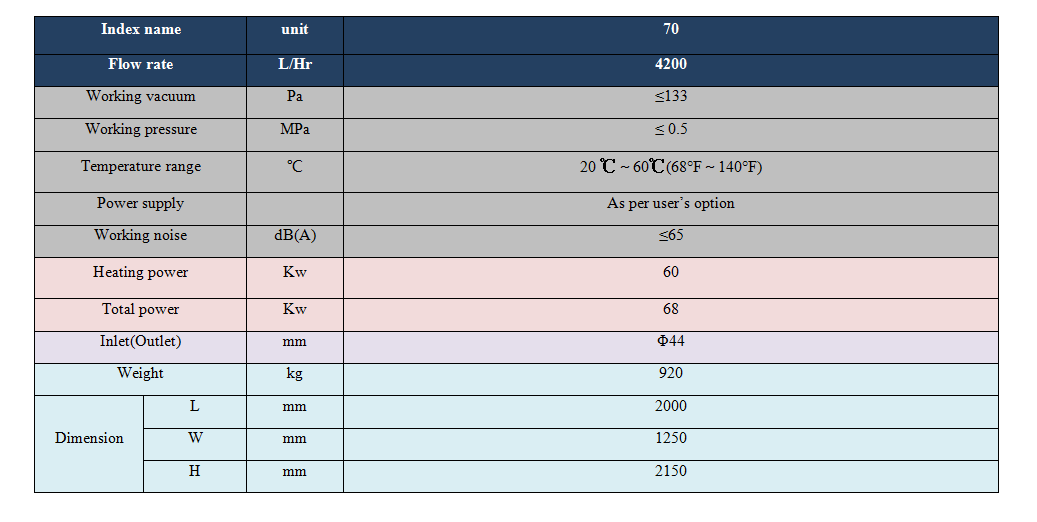 Technical Performance
Optional Configuration
Vacuum Pump: Atlas, Leybold ,Busch,Joysun,Hokaido Etc.
Oil Pump: Italy Seim Screw Oil Pump, Germany KRACHT, Tianjin Screw Oil Pump, Etc.
Electrical: Siemens, Schneider
Other : PLC Controlling System, Enclosed Doors,
Oil Testers: BDV Oil Tester, Moisture Sensor, Flow Meter Etc.