Technical Features
Automatic releases the voltage.
Data transmission by USB
With function of back light, convenient to working in dark circumstance.
Test results displayed in bar pattern.
HV indicating symbol and red warning light.
Auto power off:
If without operation in 15 minutes after finished the test, it will auto power off
Store 18 groups data.
Time setting: to test within 15 minutes of the setting time
COMP measurement (comparing function)
Polarization index test
PI test can between any two time, auto test the resistance ratio according the setting.
Error limit: ± (a% reading + character), warranty: one year
Temperature :23±5 ℃
Relative humidity: 45~75%RH.
Technical Parameters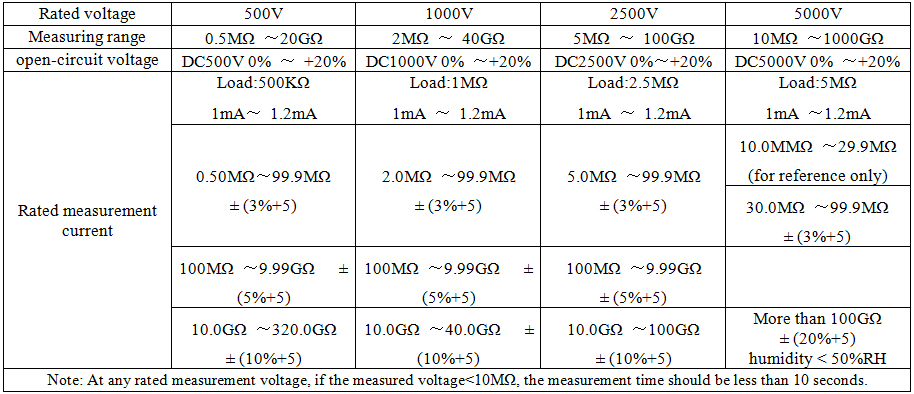 Voltage test