Performance and Usages
ZYG Waste Oil Vacuum Distillation Plant is vacuum distillation machine which  is recycling various waste industrial oils such as: lubricating oil, engine oil, hydraulic oil, insulation oil, used motor oil, machine lube oil, tire oil, plastic oil etc.
Oil Vacuum distillation is the most matured and stable distillation technology and the core technology to recycle waste oil. it has been used world widely for quite a long time that it has a lot of advantages that other distillation technologies don't have: Less capital investment, more matured technology, simpler operation, and cheaper and easier maintenance.
Working Principle
ZYG oil distillation machine works under 330-380C temperature of the vacuum condition makes hydrocarbon molecules break out, and re-order combination, forming diesel oil, lubricating base oil etc. During the distillation process, liquid waste oil transforms to oil-gas in vacuum distillation tower under high temperature, then oil-gas transform to liquid oil again after through the oil cooling system and water cooling system, the production can be the gasoline oil, diesel oil and lubricating base oil, it much depends on the waste oil's components. Finally get a eligible oil with good color.
Technical Features
Environmental friendly, zero pollution ,there is only 5%-9% of the oil residual under the distilling kettle, which can be use as the boiler heavy fuel, so there is no pollution.
To adopt high vacuum distilling way, so the distilling temperature is low, energy saving and safety.
Low cost, cost is 25-35 US $ for refine one ton used motor oil.
Easy to operate, low operation cost, only 1-2 workers can control the machine.
The machine can recycle all kinds of oils including used engine oil, heavy fuel oil, tire pyrolysis oil, hydraulic oil, gear oil, transmission oil etc..
High recycling rate up to 75%- 95% .
High quality refined oil, no any discoloration caused by oxidation, no any bad smelling.
Regenerated Oil Index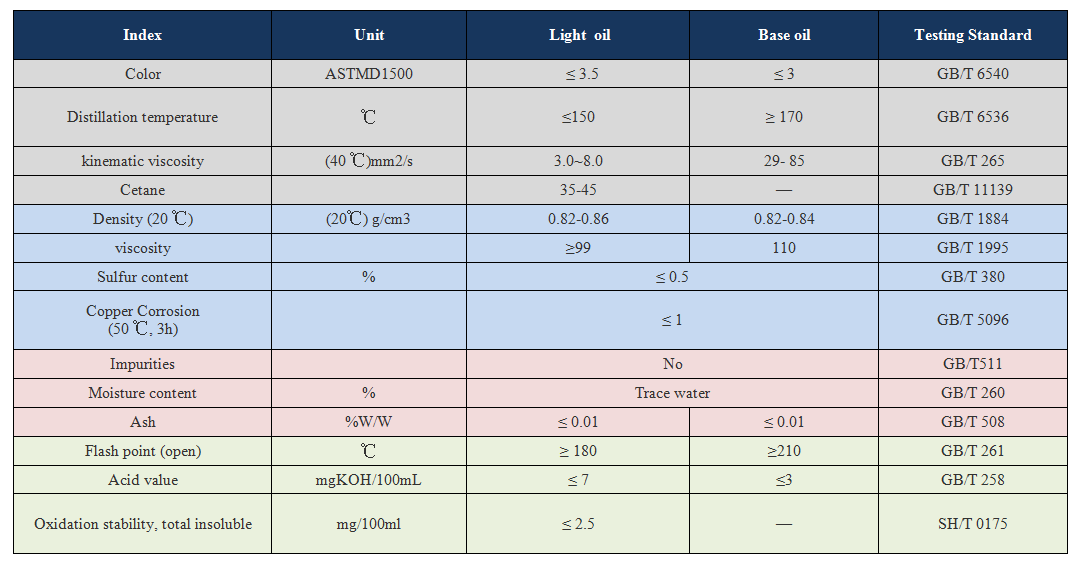 Low Investment, High Profit
No bad smell !!
Color standard 1-1.5, stable( will not change even exposure to air within 3 months!!)
High recovery rate (up to 85-95%)
High quality recovered oil
Eco-friendly (environment licensed standard)
Few waste produced (5-10% oil sludge, can be reused as bitumen and heavy fuel)
Nontoxic